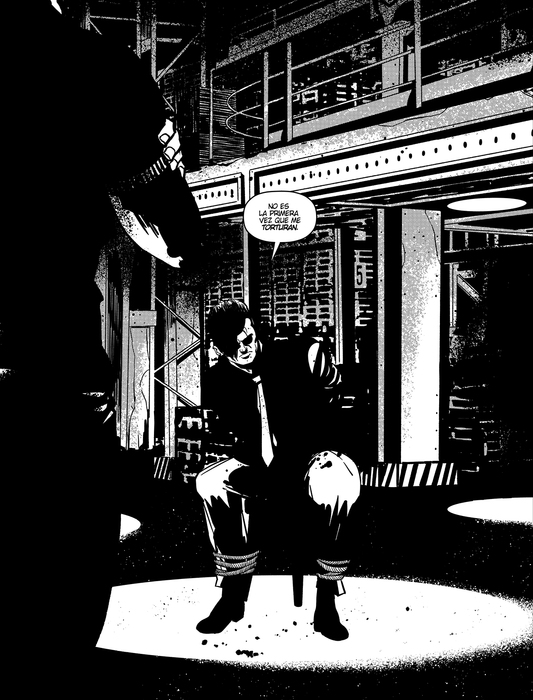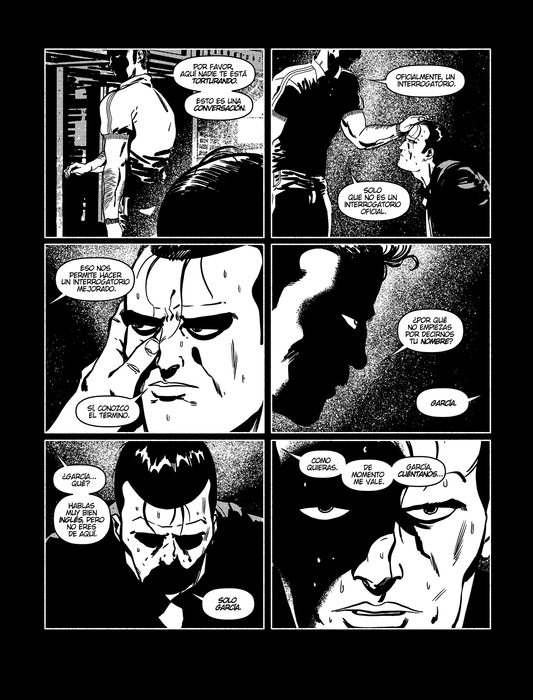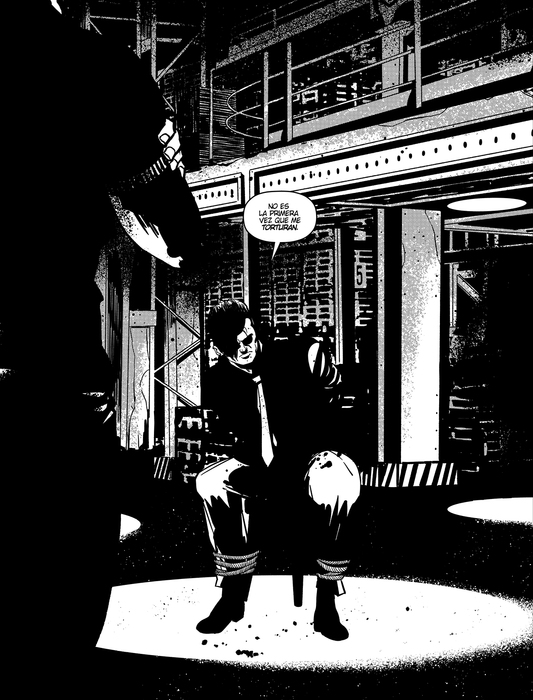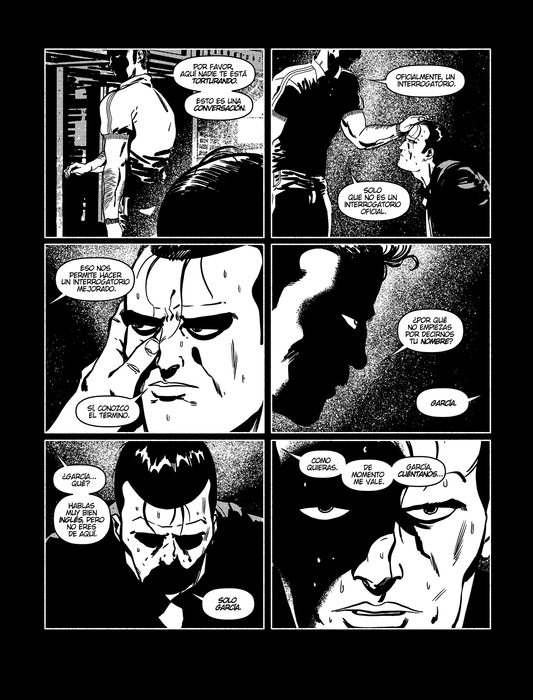 ¡García! 4
[García! 4]
World rights available
Pages:

192

Color:

Black and white, and bitone

Cover:

Paperback with flaps

Size:

16 x 21 cm.

Edition number:

1

ISBN:

978-84-18909-79-5

EAN:

9788418909795

Published:

2023

Collection:

Sillón Orejero

Series:

¡García!
A cryogenically frozen Francoist agent arrives in the present-day
The economic and institutional crisis has left Spanish society more volatile than ever. As tension mounts, in a secret room beneath the Valley of the Fallen, a figure awakes from his slumber: Garcí­a, a superman made famous during the first years of the dictatorship who disappeared without a trace more than 50 years before. Now back to life, he must confront a very different Spain the one he left behind in 1961.
After experiencing the most exciting adventures in Madrid and Barcelona, Garcí­a and Antonia travel to the United States, where they become involved in a plot of international espionage.