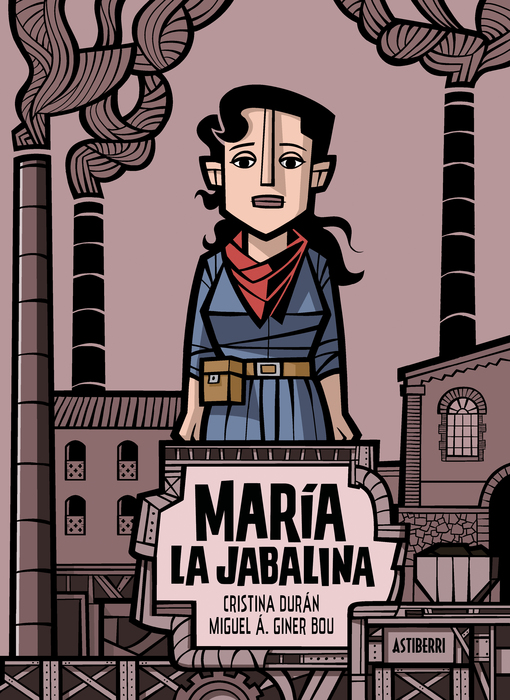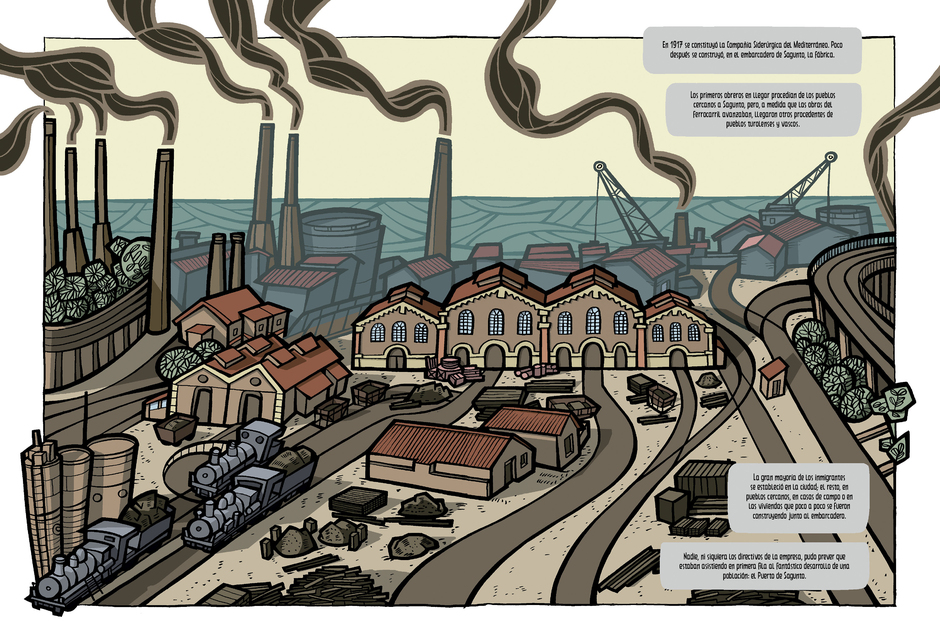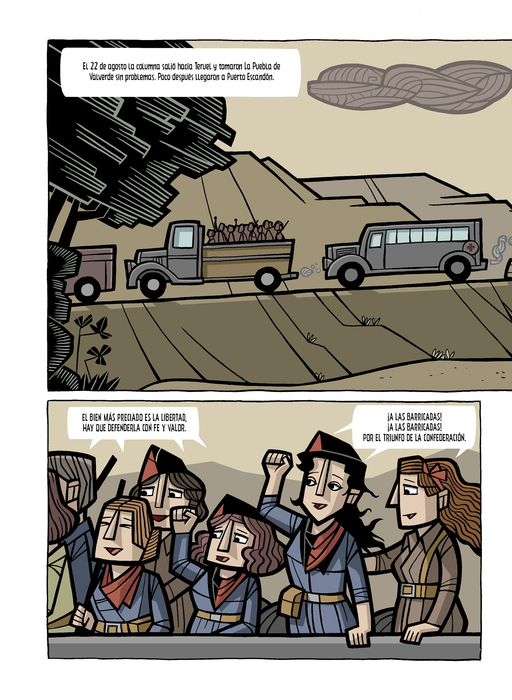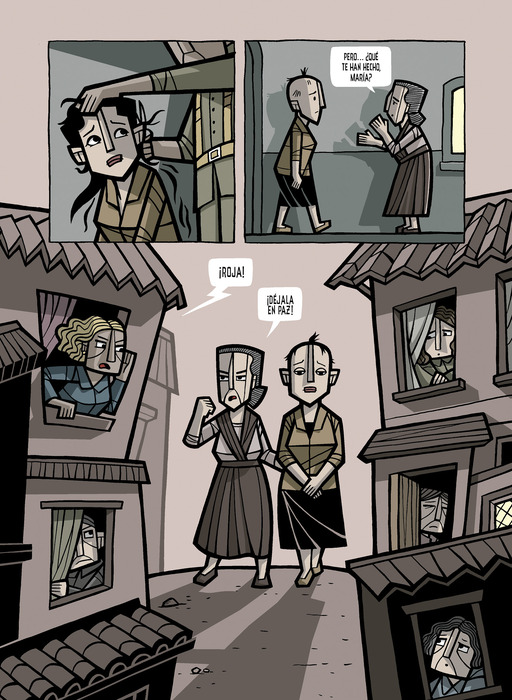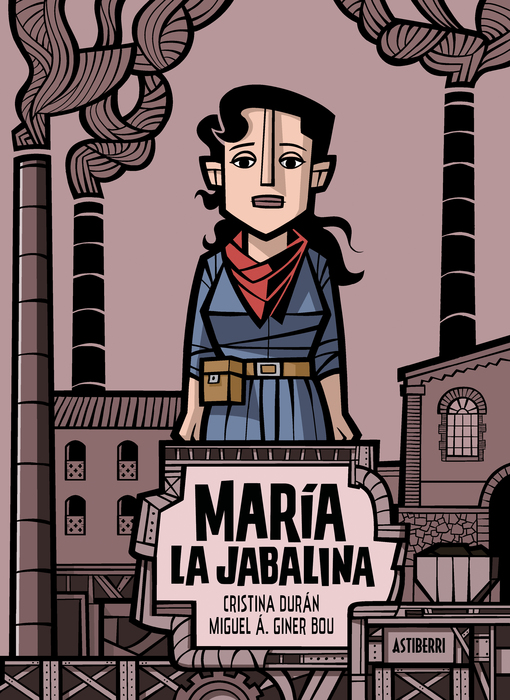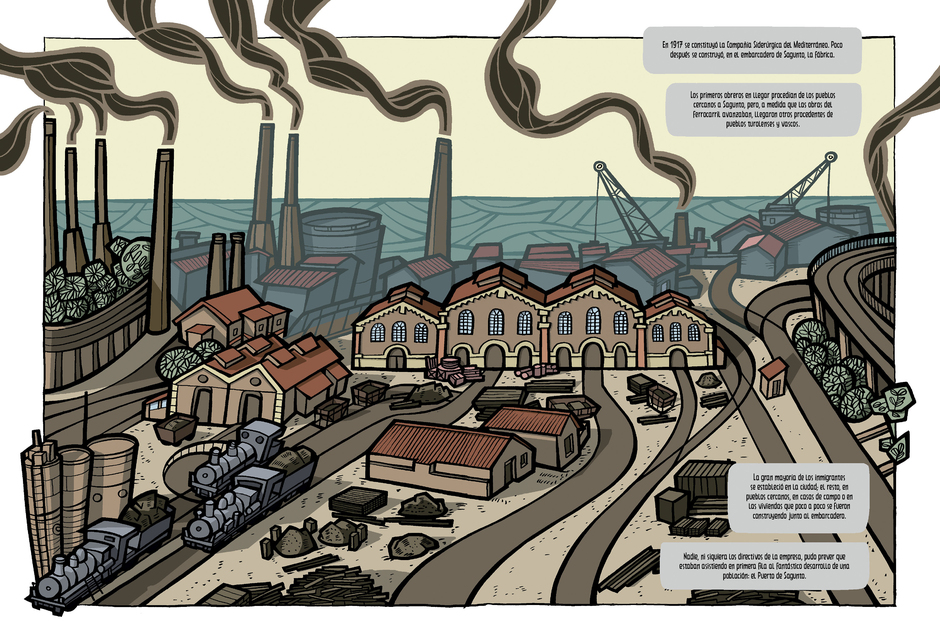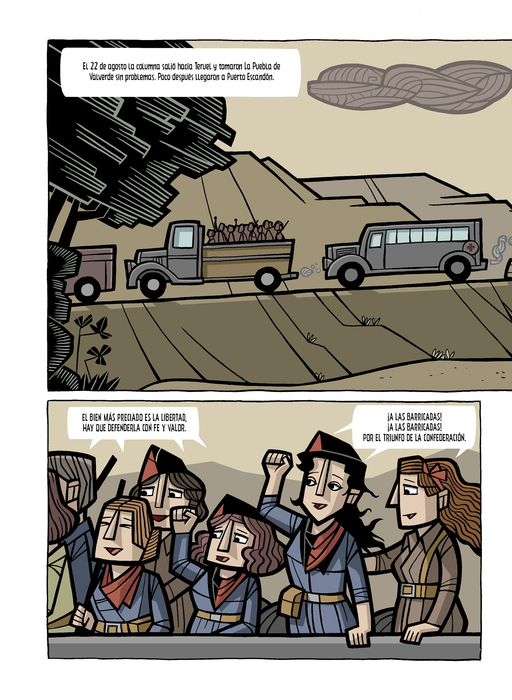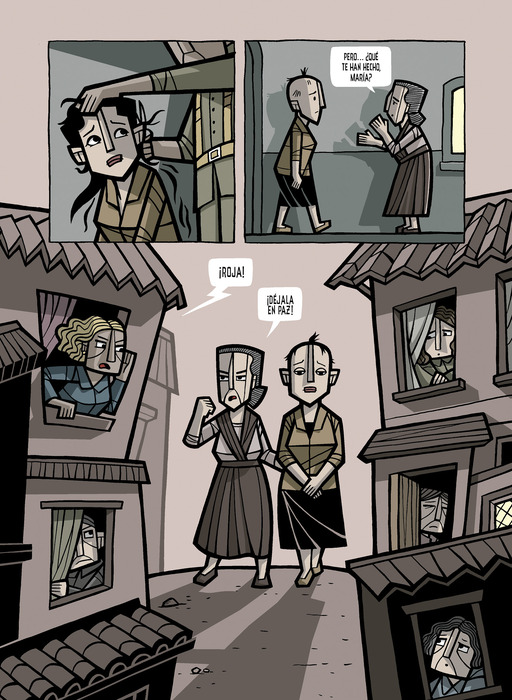 María la Jabalina
[Maria the Javelin]
World rights available
Pages:

176

Color:

Colour

Cover:

Hardback

Size:

19 x 26 cm

Edition number:

1

ISBN:

978-84-18909-65-8

EAN:

9788418909658

Published:

2023

Collection:

Sillón Orejero
The young anti-Francoist who gave her life for freedom.
In 1942, at just 25 years old, María Pérez Lacruz – known as María the Javelin – was executed by Francoist forces in Paterna (Valencia).
Cristina Durán and Miguel Ángel Giner Bou recreate the life of the young anarchist who, at only 18, had the courage to enlist in a militia and work as a nurse. During the repressive post-war period, she was unjustly denounced, detained, and accused of crimes she could not possibly have committed. With this comic, the authors give voice to the many silenced stories of women who fought for peace and liberty.