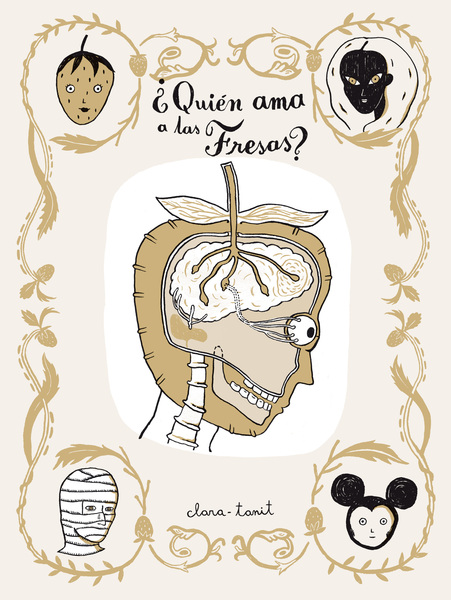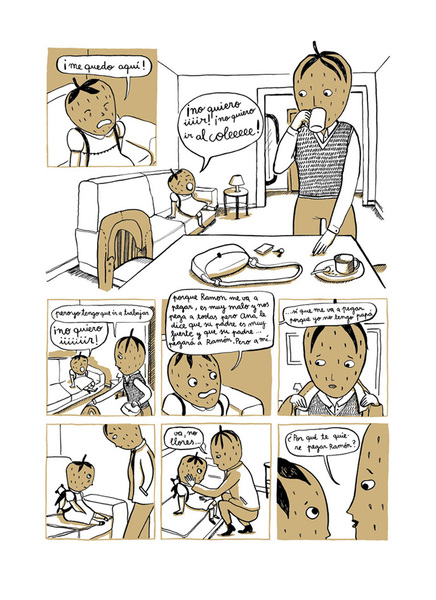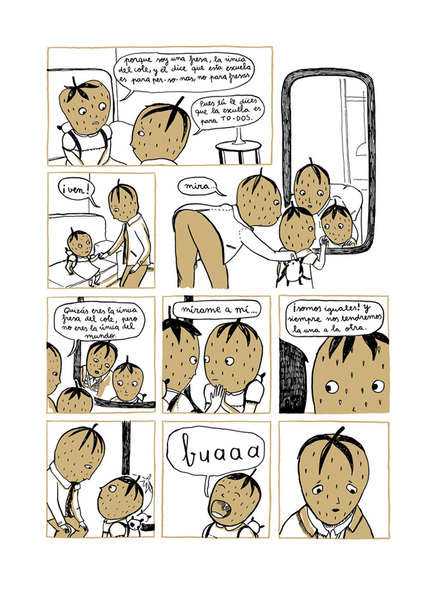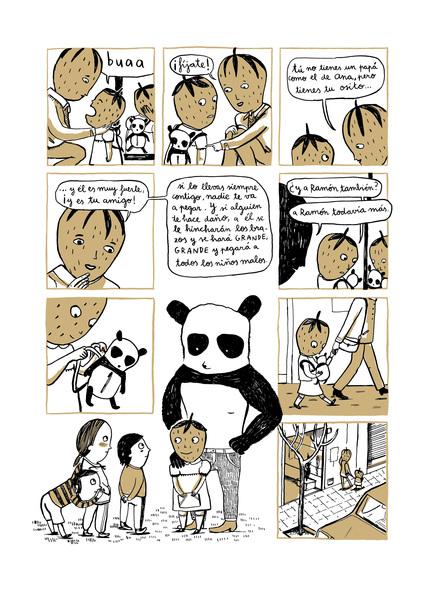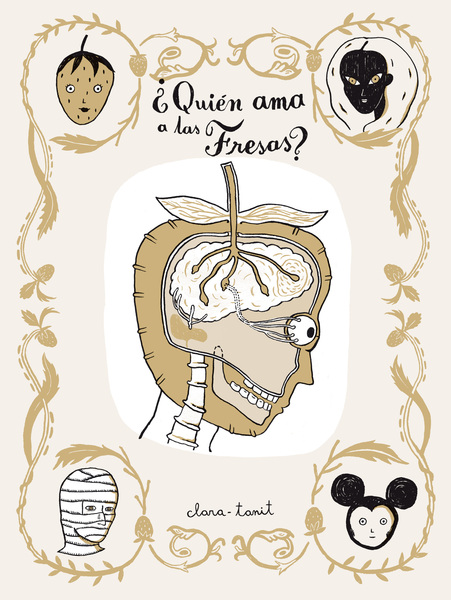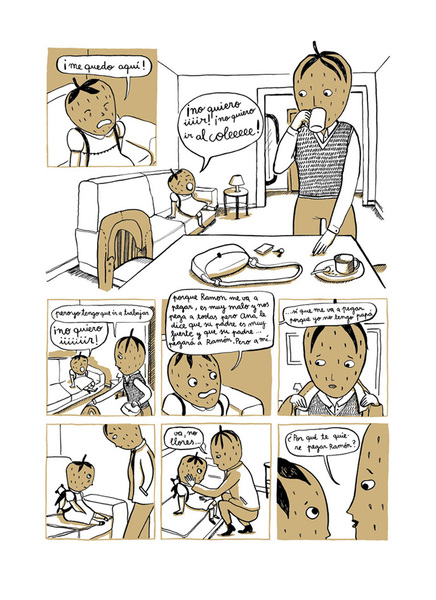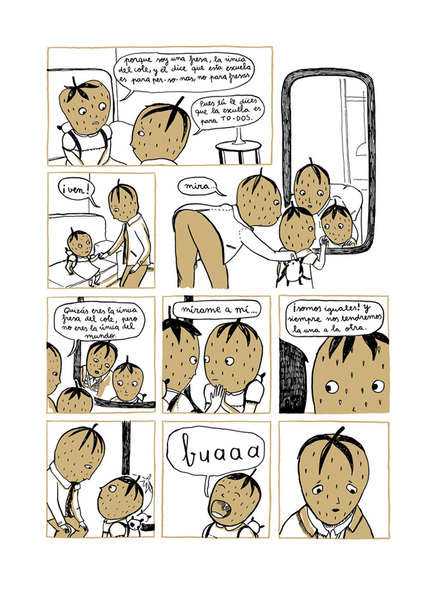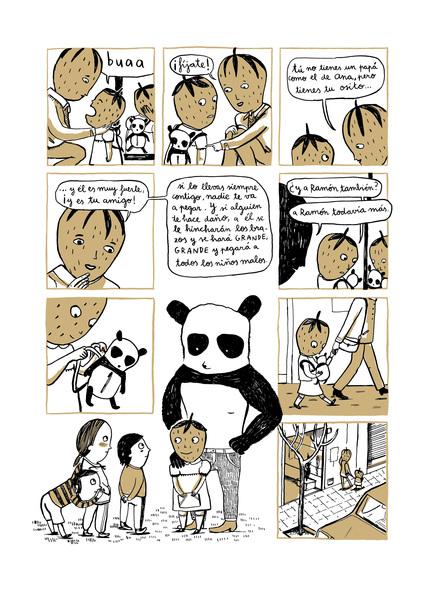 ¿Quién ama a las fresas?
[Who Loves Strawberries?]
World rights available
Pages:

144

Color:

Bitone

Cover:

Hardback

Size:

17 x 24 cm

Edition number:

ISBN:

978-84-92769-45-2

EAN:

9788492769452

Published:

Collection:

Sillón Orejero
A reflection on how one lives being the weirdo in the movie
Fresa [Strawberry] is a teenaged girl different from the rest. She doesn't have many friends and feels left out, precisely because she is a strawberry; and she doesn't like having a strawberry head like her mother's at all. The comic starts off with Fresa's admission to the hospital: she's in a coma and suffering a strange sort of amnesia. The story starts to unfold on two levels: the reality of the hospital and the chaotic interior world of Fresa, where real memories and fantasies are mixed up.