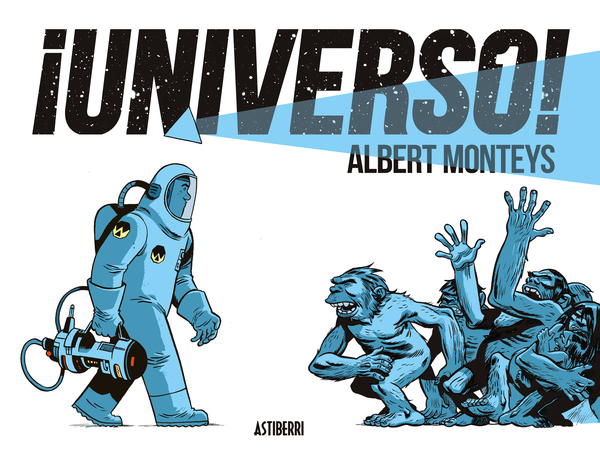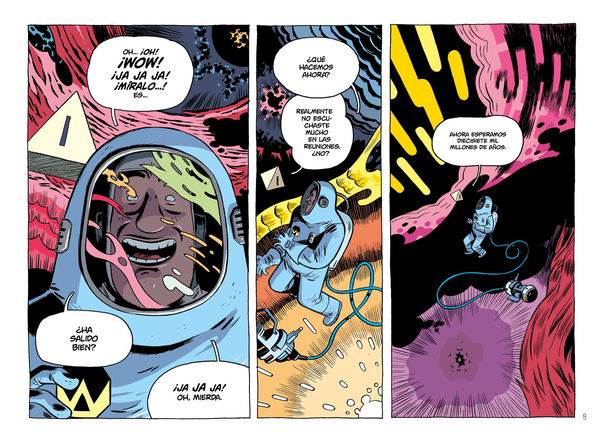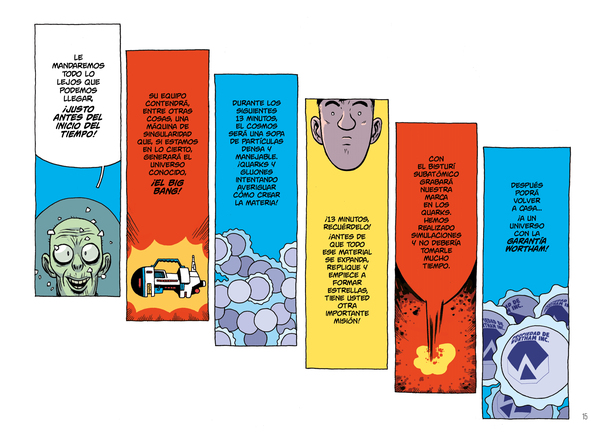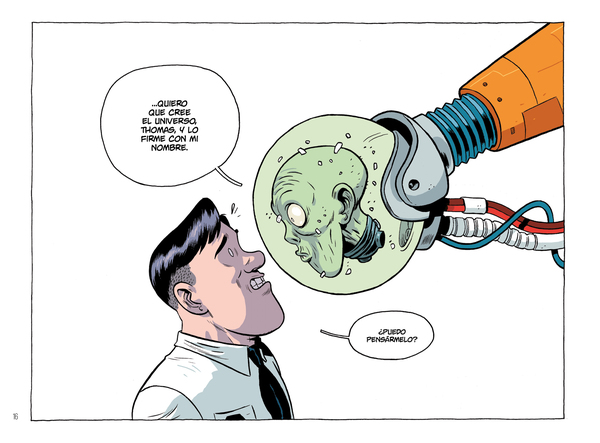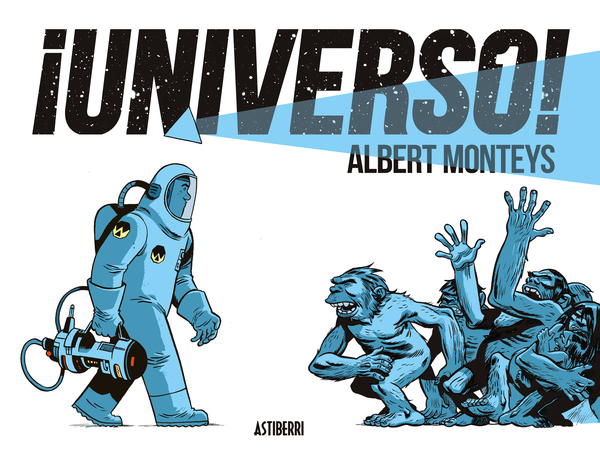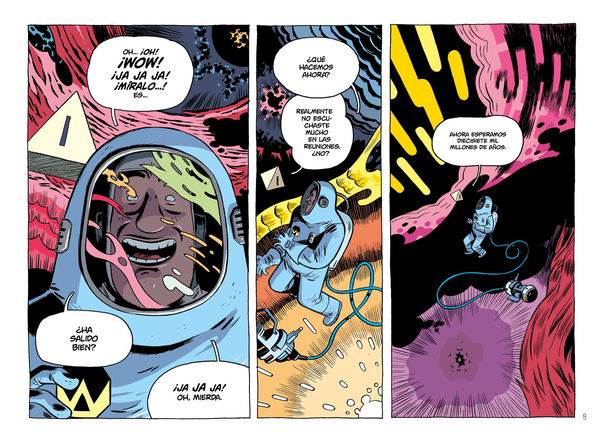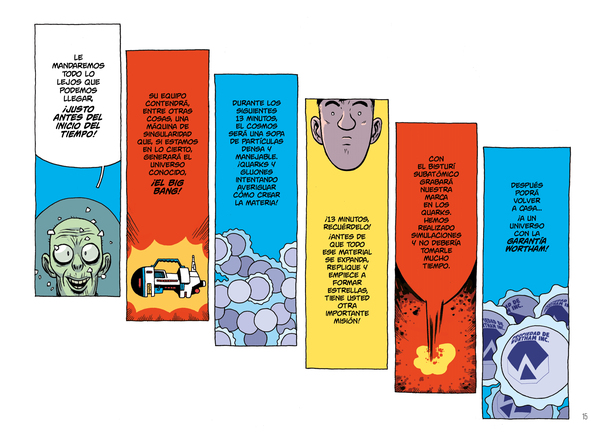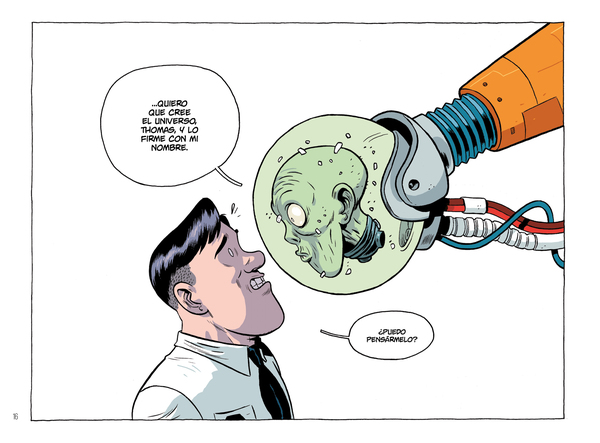 ¡Universo!
[Universe!]
Rights sold in France, Italy, United States
Pages:

208

Color:

Color

Cover:

Hardback

Size:

23 x 17 cm

Edition number:

4

ISBN:

978-84-16880-60-7

EAN:

9788416880607

Published:

2018

Collection:

Sillón Orejero
The best of science fiction in the hands of a master of satire
One of the employees of a business that has just launched a time-travel machine is sent mil-lions of years into the past, before the creation of the world, with a high-caliber marketing mission: he has to stamp each and every par-ticle with his company's trademark in order to patent the universe, and in turn transform the company into master of the world. This is the premise of one of the stories that makes up ¡Universo! [Universe!], which appeared first online in the digital platform Panel Syndicate and was nominated for the prestigious Eisner Award for Best Digital Comic.